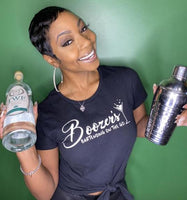 TABC Certified Experienced Bartenders!
Our TABC certified bartenders have tons of experience.  Their excellent customer service exquisite mixology skills, and attentiveness are just a few perks!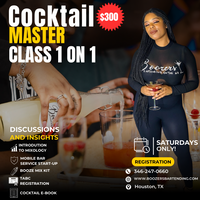 Cocktail Master Class 1 on 1
Learn the bartender basics and how to start your own mobile bar service in the most perfect intimate setting! Ask all the questions you want while learning from the best!
REGISTER NOW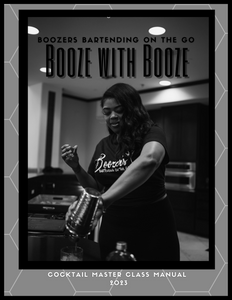 Cocktail Master Class Manuel
Download this Manuel today to learn all bartending basics, as well as how to start up your own Mobile Bar Service!
Click Here!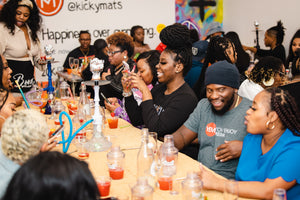 Private Mixology Course
Let us set up our one of a kind mixology class in your home or event space. All supplies needed for your cocktails included!
Book today!
Our Fav Bar Essentials/Accessories
REVIEWS
She added the perfect touch to the birthday we did back in December of 2018. Her drinks were amazing and the personalized menu was intentional and so classy!

Black Peppa LLC
Courtni and her team are very dependable, kind, professional and give you what you want and more. She's good at what she does. I would highly reccomend Boozers Bartending On The For for any occasion!

Attina Guillory
Everything was perfect and the drinks were delicious!

Jasmine Nnate